FIL recycling one million litres of rainwater to reduce environmental footprint
8 Nov 2021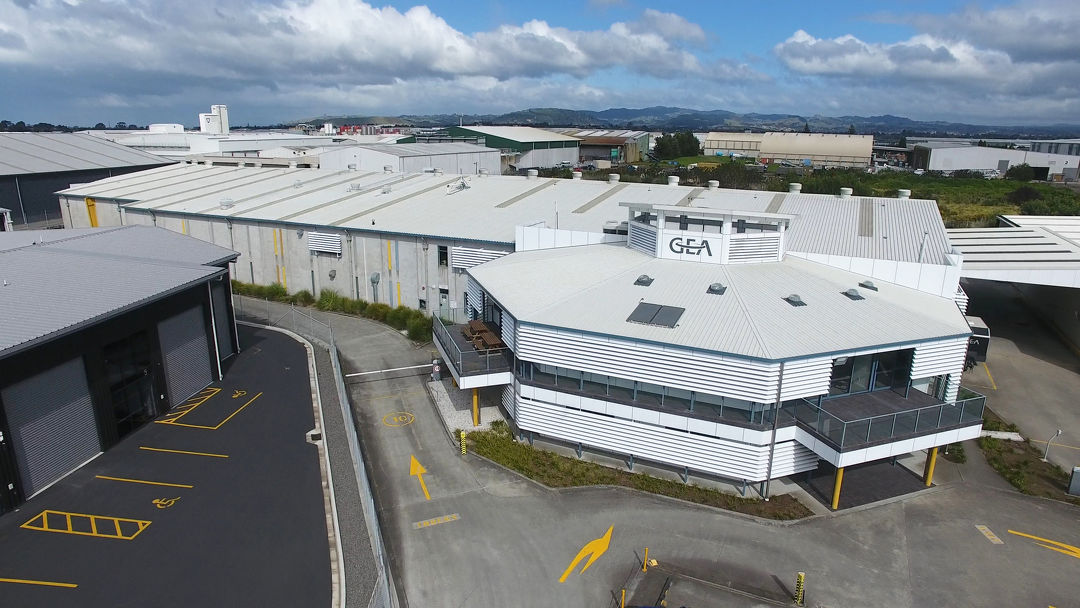 As a part of an ongoing commitment to reducing their environmental footprint, FIL has installed water filtration systems that will allow them to recycle approximately one million litres of rainwater every year.
"With 4,500 square metres of roof space on our Mount Maunganui hygiene facility, it made sense to use the natural resource available to us within our manufacturing process as we strive to provide our customers with locally-sourced, sustainable products" says Campbell Parker, Senior Director, GEA Farm Technologies NZ.
Two 30,000 litre polythene tanks that collect 60,000 litres of rainwater from the rooftop, which is then filtered through two Puretec G13 water filtration systems, were installed by GEA dealer Think Water Bay of Plenty. The installation was 50% funded by Quayside Holdings, who own the building. Quayside's Investment Manager, Sam Newbury, says "There is mutual benefit from the installation of this system. Not only does it align with our values around sustainable choices, but it also adds value to the building itself and reduces the operating expenses of our tenant."
Utilising UV treatment technology, the water filtration system kills 99.9% of bacteria and provides water for product manufacturing, factory wash-down and cleaning. By harvesting rainwater to ensure the most efficient use of water, FIL is leading the way in offsetting some of the environmental challenges in the chemical manufacturing industry.
The facility also features an internal atrium and louvres to control natural light flow and heat fluctuations within their offices. LED lighting has been installed throughout the factory, with Ambient Light Sensors monitoring the amount of light in the environment and automatically adjusting the brightness levels for optimum efficiency and energy savings.
"As consumers around the world continue to support businesses that are focussed on sustainable solutions for our planet, FIL is committed to supporting them with initiatives like our rainwater harvesting, and the ongoing work we do with Agrecovery to recycle plastic chemical drums" says Campbell.
Efficient water use doesn't just stop at FIL's operations; they also produce a range of products that allow farmers to reduce their water and energy consumption in the dairy, including Quantum Clear which reduces water usage and wash time by around 25%.
"We believe every one of these initiatives adds up, and are an important part of our brand promise to produce high-quality, high-performing sustainable products that New Zealand farmers trust" says Campbell.
Back...