Reach that hard to clean place, without the H&S risk
8 Nov 2023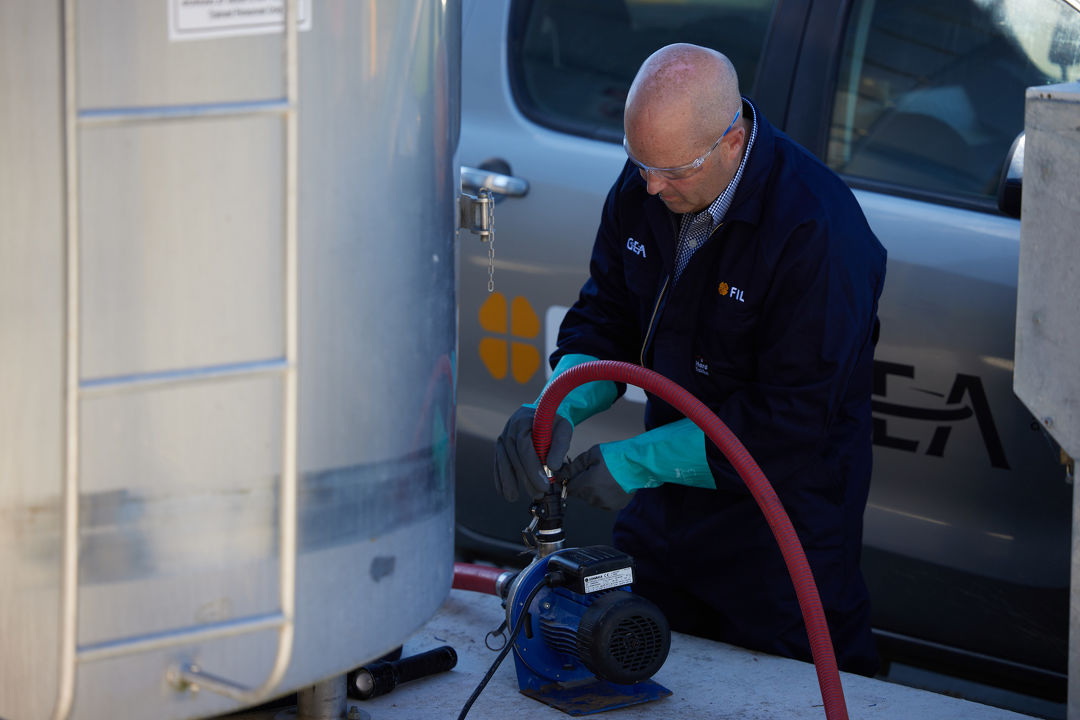 Recognising the need to find another way for farmers to protect milk quality while looking out for the wellbeing of staff, our Vat Recirculation Units have eliminated the need for someone to get inside the vat to manually clean it. Designed in house, these machines change the way people think while completely shutting the door on an age-old practice that has effectively been a health and safety issue for the dairy industry.
For years, farmers have been entering the vat - which is deemed as a confined space – simply because there was no other way to get it clean. In doing this, people are exposing themselves to dangerous amounts of chlorine fumes as well as the potential to be burned by leftover chemical residue. Alkaline washes also make the surface very slippery, adding yet another risk to the task of cleaning the vat.
Carried by every FIL Area Manager, the Vat Recirculation Unit is basically a portable pump which attaches to the vat outlet. A length of hose returns the water to the CIP tube, allowing chemical to be recirculated in the vat. Cleaning is completed in just 30 minutes and nobody is required to enter the vat at any time. In fact, the Vat Recirculation Units are more effective than a person manually cleaning – it's just a matter of having the right strength chemicals and ensuring the spray ball in the top of the vat is clear.
Having used the units on farms across the country for a couple of seasons, and not once come across a situation where they produced an inefficient clean, our FIL Area Managers are more than happy to have the Vat Recirculation Units as part of their on-farm solutions toolkit. The units provide another simple yet effective tool our Area Managers can use to help farmers fix milk quality issues while enhancing health and safety on farm.
Want more information about our Vat Recirculation Units? Get in touch with your local FIL Area Manager. Find your local rep
Back...