The heat is on: Tell Tail Applicator clear market leader after 25 years
29 Jun 2020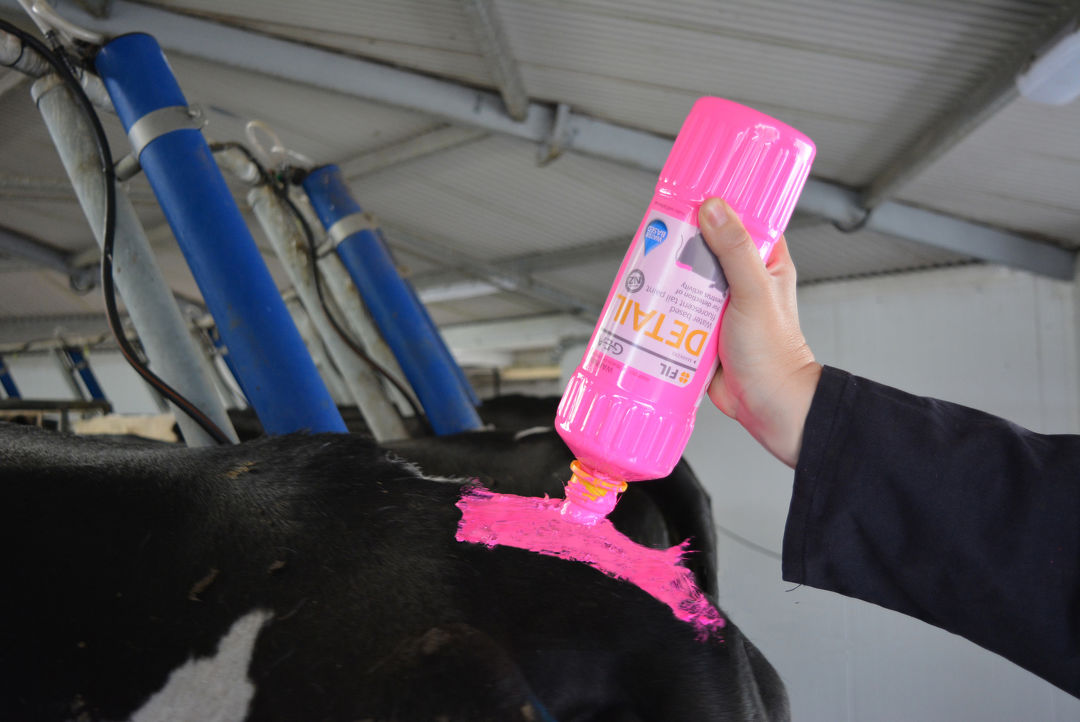 The Mount Maunganui based dairy hygiene and animal health company GEA's FIL are proud to be celebrating 25 years since introducing the applicator to their range in 1995. The unique applicator cap was a welcome addition to all cowsheds across the country by removing the hassle of the traditional can and brush method, giving dairy farmers an easy, stress-free way to mark their herd.
Fast forward 25 years and FIL continues to be the benchmark in tail paint with tried and tested formulations that thousands of dairy farmers across the globe have trusted enough to use on their cows – their biggest asset – for generations now.
"Tail painting remains the simplest and most cost-effective option available to dairy farmers today and we recognise the importance of providing a reliable and easily accessible solution that really does work for farmers. Even some newer heat detection technology advises you to still use tail paint as well. That proves that tail paint is reliable" says FIL National Sales Manager Bede Murphy.
"We are always working hard to make sure our tail paints are the best on the market."
Through extensive research and a unique formulation of highly visible, long-lasting colours, FIL has worked closely with Damar Industries Limited for 30 years, with the Rotorua based company playing a critical role in the product's success in the New Zealand dairy industry.
FIL's range of six fluorescent colours enable farmers to implement a systematic painting plan for each stage in mating from detection to pregnancy. It is durable enough to last up to 21 days on the cow, subject to conditions and correct application, and when the cow is mounted will break down to provide easy visual indication.
A year after launching the applicator and listening to the calls of the environmentally-conscious, FIL developed 'Detail', Tell Tail's water-based counterpart that also comes in an applicator and performs just as well but comes with the added benefit of being safer on cows, the farmer and the environment.
FIL's leading range of Tell Tail (oil-based) and Detail (water-based) tail paints are available at your local rural retail store.
Back...