Tips for using tail paint during mating
4 Sep 2023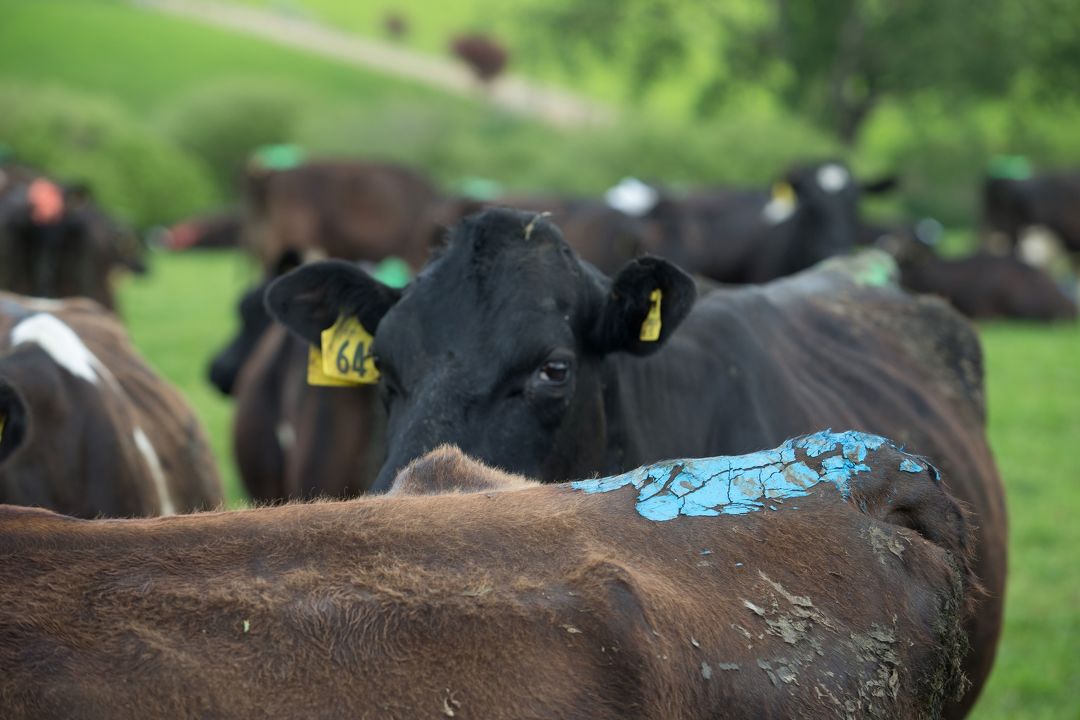 Tail painting is the most commonly used heat detection method, and when correctly used, is an economical and effective method for detecting heats.
Non-pregnant cows' cycle on average every 21 days and for 14-15 hours. When a cow is on heat, she will stand to be ridden by her herd mates or a bull. The tail paint will be gradually rubbed off as the other animal dismounts.1
Before mating, ensure all staff are trained on what colour to use and when, what signs to look for to detect heats and whose responsibility it is to re-apply tail paint.
How to apply FIL Tail Paint:
• Remove loose hairs and ensure the area is clean and dry.
• Apply the tail paint as a 15cm strip along the spine starting from the tail and moving toward the front of the cow, in a 5cm width.
• Check the paint strip each milking.
FIL Tail Paint Colour System:
1. Beginning with pre-mating heats, tail paint all cows with RED tail paint 35 days before planned start of mating.
Check for signs of rubbed tail paint to indicate the cow has started her reproductive cycle again.

A cow that is ridden will either have the paint rubbed off or have their hair pushed down and dirtied by mounting.
Monitor tail painted cows twice weekly until the planned start of mating date and record all heats.
2. Paint cows with GREEN tail paint prior to commencing your artificial insemination programme. Cows with rubbed paint indicate they are on heat and should be put up for AI.
Paint your late calvers a third colour, e.g., orange, so those cows are easily identified as well.
3. Once a cow has been inseminated, apply BLUE tail paint. This will tell you if she has held to the service.
4. Mark cows with YELLOW paint once pregnancy has been confirmed.
FIL tail paint range includes oil-based and water-based options in a range of sizes (1L applicator bottle, 4L pail and 10L pail)
For more information on the FIL tail paint range, get in touch with your local FIL Area Manager.
See the graph below as an example around tail paint and mating times.

1DairyNZ
2023, source:
https://www.dairynz.co.nz/animal/reproduction-and-mating/heat-detection/heat-detection-aids/
Back...