Why is teat condition so critical?
25 Jul 2023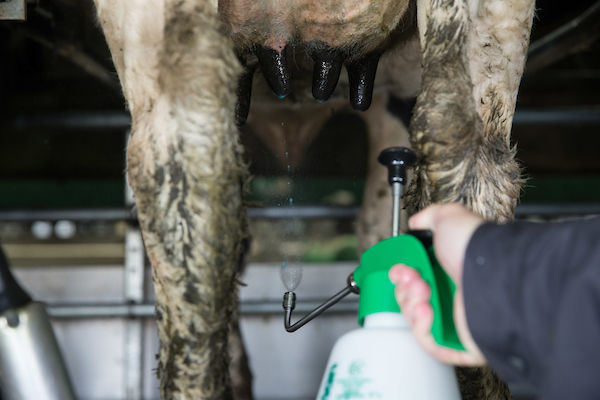 Maintaining good teat condition can be a battle in the first eight weeks of lactation when conditions are generally cold and wet. Focussing on teat condition during this time is critical to minimise teat damage and elevations in SCC, says FIL National Sales Manager Colin May.
Teat skin thickness changes when there are changes in weather and temperature, making teats particularly susceptible to drying and cracking – especially during the dry period as the winter weather strikes.
Add to this scenario the fact that a cow's teat is stretched to a third longer under vacuum when being milking and you have the perfect storm: mastitis pathogens thriving on damaged teat skin.
"The sooner emollient is applied to improve the outer skin and teat elasticity, the more comfortable the cow will be during milking. And it will be less likely that mastitis pathogens, such as Coagulase-Negative staph (CNS), will have the opportunity to thrive on damaged teat skin," says Colin.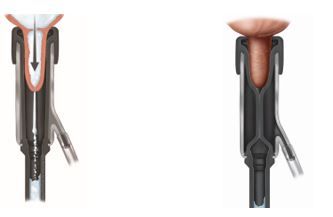 Teat stretched under vacuum. Teat in rest phase.
"Until a few years ago, nobody in New Zealand was talking about the group of bacteria called CNS. Yet it is the most common mastitis-causing pathogen found in New Zealand dairy herds.
"We have recently worked with farmers that have had a reasonably high SCC, but no cases of clinical mastitis.
"We have learnt that CNS is part of the normal skin flora, but they have the ability to colonise the teat canal. This prompts the cow's immune system to counter this bacteria group - and in doing so - lifts overall SCC levels. Healthy and supple teats will limit the opportunity for CNS to thrive in cracks, which is why it's so important to focus on good teat condition," says Colin.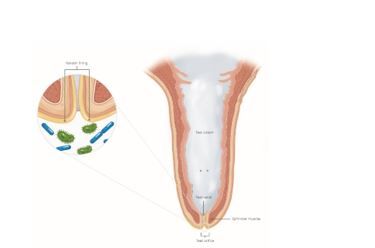 Teat skin protects the deep teat tissues from infections. When chapped or damaged, the skin produces cracks and crevices that harbour mastitis-causing pathogens.
The key to good teat condition is simple; use a good quality emollient, ensure you have the right emollient levels and achieve adequate teat spray coverage.
1. Use a good quality emollient
FIL Hygiene Manager Drew Chadwick says a good quality emollient, like FIL Active Teat Conditioner works to actively restore teat health.
"It's formulated with active ingredients like Manuka honey, Aloe Vera and Allantoin – all of which have unique properties to help nourish teats while also being easy to mix and spray due to its viscosity.
"If the viscosity of an emollient is too high it won't mix well or atomise through the teat sprayers. Straight Glycerine is very thick and isn't easy to mix, and in drier conditions can be counterproductive by drawing moisture out of the teats."
Manuka honey, which is also used in FIL teat spray and creams, has been added for its anti-inflammatory properties, which will aid in skin regeneration and repair of cellular damage.
Aloe Vera is commonly used for treating sunburn. Rich in antioxidants and minerals, it works well to restore the condition of stressed teats.
Allantoin is a natural and active moisturising agent that is known to have skin rejuvenation properties.
2. Ensure you have the right emollient levels in your use solution
Colin notes that in the first 90 days of lactation, it's critical to use a mix rate of 1:6 and add extra emollient to achieve the ideal 12 – 15 percent concentration level.
"It is fact that majority of the teat sprays available in New Zealand will not be able to deliver these levels without adding additional emollient.
"It can be confusing working out the emollient levels for a 1:6 mix rate. My advice to farmers is to read the label and follow this simple calculation."
1. Add the mixing rate: 1 + 6 = 7
2. Divide the emollient level stated on the label by the mix rate: 40% divided by 7
3. Equals 5.7% emollient level
"It does become more complicated when you add additional emollient, but your teat spray supplier will be able to advise you on this," adds Colin.
3. Achieve adequate teat spray coverage
Once you have your emollient levels sorted, check that teat spray is being properly applied advises Colin. Too often, teat spray application can let you down.
"Many of the issues we see are a direct result of the poor application through all methods, including walkover or on-platform systems.
"This is where our staff training and teat spray mixing buckets come in handy. Although, we are noticing more and more larger herds adopting automatic mixing systems, like the FIL Intelliblend.
"Automatic teat spraying systems must be calibrated to ensure adequate coverage, while those using manual systems need to spray in a circular motion to cover all quarters properly," says Colin.
If you have any more questions around the Intelliblend, see here.
If you have any questions, get in touch with your local FIL Area Manager on 0508 434 569.
Back...