Reliable, safe and cost-effective heat detection
Chris and Vickie Thompson have been farming 250 cows on their low-lying dairy farm in Hinuera for 10 years, following 15 years of sharemilking in the local area.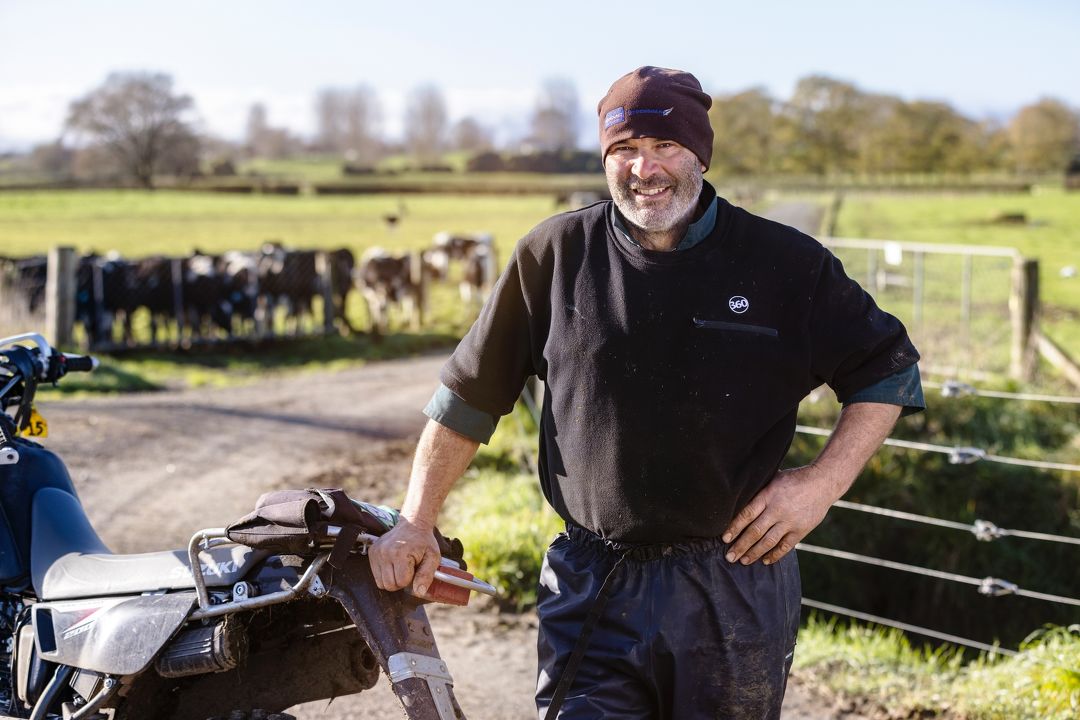 Having "used FIL tail paints for as long as I've been dairy farming", Chris says that he made the switch to Detail water-based tail paint when it first came out. With the same efficacy as oil-based tail paints, Chris prefers the water-based formulation because it makes the job "less messy, and easier to clean up", while also being more environmentally friendly. "There's no difference in performance between DETAIL and oil-based tail paints" says Chris, adding that "it dries quickly, stays on well and I've had no issues at all".
Chris also prefers Detail because it is less irritating on his cows, saying that "sometimes tail paint can drip down and irritate the cow's rear end, and if you're repainting a cow that has been rubbed quite a bit, or rubbed raw, a water-based tail paint is probably less painful for them, and it's safer for farmers too."
The day before he starts his artificial breeding programme in early September, Chris begins tail painting and continues throughout the seven-week breeding period. Chris has a simple two-colour painting plan - using blue tail paint on all the cows to start with, and changing to red tail paint once they are mated. "I don't use any other heat detection products, I prefer the visual approach - and being the only one painting I know what I'm looking for" says Chris.
Chris uses different colour Detail tail paints during the drying off period as well, "It also serves another purpose aside from heat detection. It's a great tool for identifying different mobs as to when they are going to be calving" he says.
Chris uses a 10-litre Detail bucket and the Tail-Mate roller, and once the cows are mated he uses the applicator bottles to touch up his cows while he's milking. "The roller was life-changing for me. It allows me to tail paint easily from the pit without having to climb or reach over railing, so it's eliminated any potential safety issues. The Tail-Mate roller was a godsend!" says Chris.
Chris recommends that other farmers use Detail tail paint, saying that it's a cost-effective and reliable tool during the mating period that he "couldn't do without", and that it has helped him to maintain a consistently high in-calf rate year after year.