Mark Hutchins - Canterbury
Improved teat spray efficiency with the Intelliblend
Canterbury Sharemilker Mark Hutchins highly recommends FIL's Intelliblend teat spray mixer and delivery system, noting that the herd's somatic cell count evened out straight away. Plus, their drums of solution are lasting at least a week more.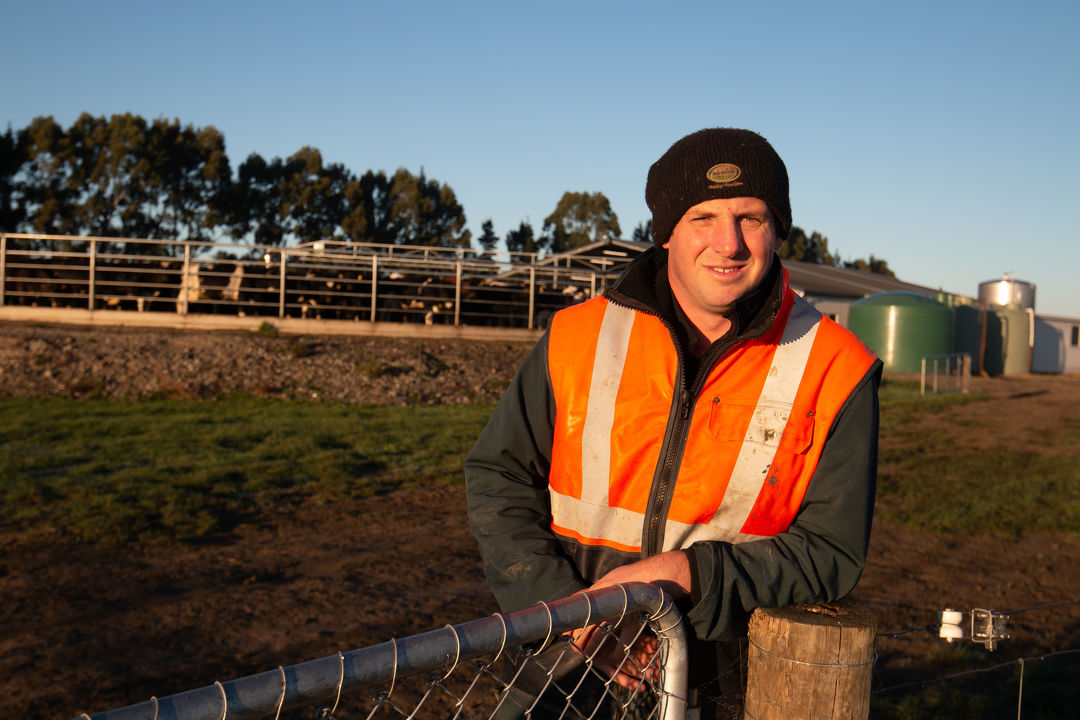 Mark is in his sixth season on a 300ha farm near Dunsandel, which is one of 49 dairy farms owned by Dairy Holdings Limited. Here, Mark and his team of 4 staff manage 1200 cows.
They've been FIL customers for a few years. "We switched to FIL on the recommendation of another Dairy Holdings Farm" explains Mark. "And we haven't looked back. FIL has been really good to deal with, in fact they go out of their way to make sure everything is working well. Plus, our whole team have had thorough training on teat care and shed hygiene."
In September 2018, Mark agreed to trial the new Intelliblend teat spray mixer and delivery system. "It sounded like a great option. Taking the human error out of teat spray mixing, for one, and giving us ready to use teat spray at every milking. It made good sense to give it a go!"
The Intelliblend mixes 'ready to use' (RTU) teat spray at the desired ratio of concentrated active to water, drawing the teat spray concentrate and Active Teat Conditioner straight from the drum. The RTU teat spray is delivered directly to the point of use under pressure and works with any teat spray system.
Easily programmed to meet seasonal challenges, the IntelliBlend will make RTU teat spray on demand up to a maximum of 1,600L/day.
An audible alarm warns staff when stock drums are getting low. However, should stock run out, there is always enough RTU teat spray to last one milking.
"Straight away we saw a big difference in teat spray mix consistency" confirms Mark. "It's great having teat spray solution always freshly mixed and we noticed cell count even out almost immediately.

"It's fairly simple to programme once you know what you're doing.

"It's improved our efficiency and is saving us money" concludes Mark. "Firstly, no-one has to spend time mixing. Wastage is way down too; I reckon we're getting at least a week more out of each drum. And, with cell count consistently good, herd health has improved too."
Key points about the Intelliblend Teat Spray Mixer:
Will not run out of 'ready to use' (RTU) Teat Spray during a milking
Lets you know when stocks are low
Saves time and labour
No waste with accurate mixing
Can be programmed to meet seasonal challenges
Will mix to +/- 50 ppm accuracy of active by volume
Is reliable and easy to maintain.