Local support ensures quality milk during a challenging time for Taranaki Sharemilker
Tom Weston, a North Taranaki sharemilker, has been a loyal user of FIL products for 18 years and hasn't considered using anything else. He firmly believes in sticking to what works, especially when it comes to achieving excellent quality milk.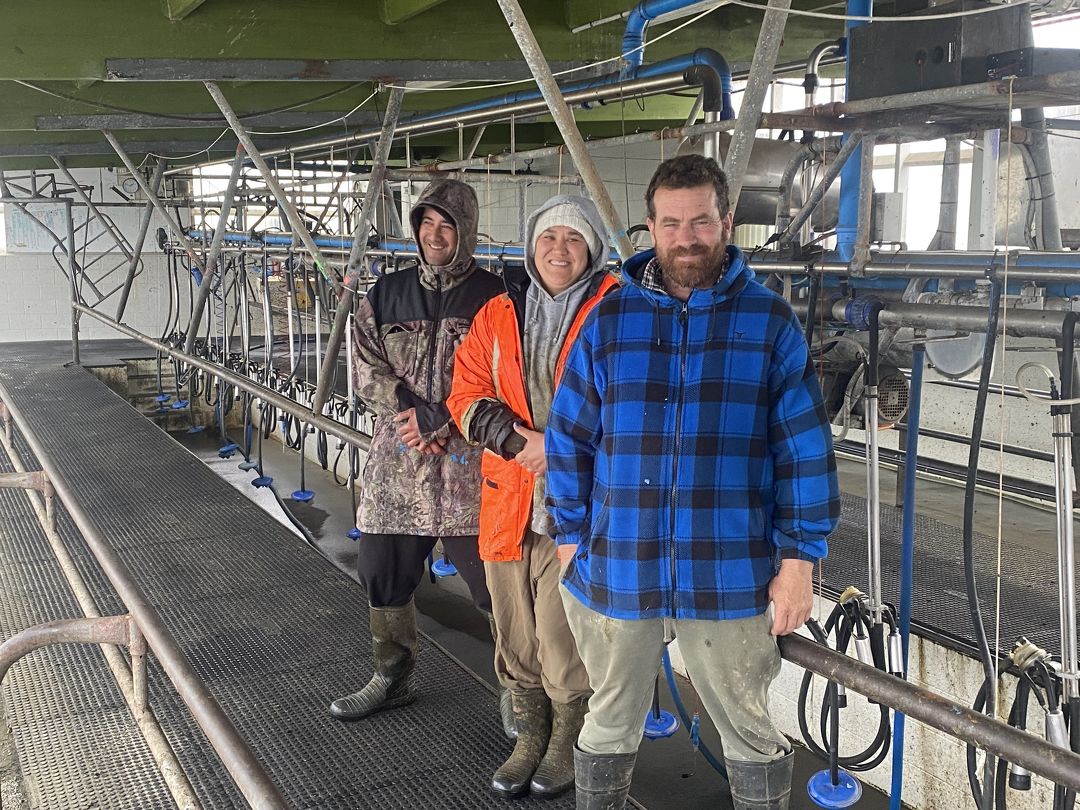 "I haven't used anything else since I started dairy farming. I use Teatshield, Quantum Powder and Quantum Red. If you're not getting grades, you tend to not want to change what you're doing," says Tom.
However, Tom recently faced a challenging situation when within the same week, he fell ill and received both a Thermoduric alert and Coliform grade. All of this made trickier with the new season and new staff, who at the time, had limited knowledge of the milking plant.
"I was lying in the hospital bed when I got a text saying that we had got a grade, there wasn't a lot I could do."
With Tom unable to leave hospital, his first instinct was to contact the local FIL Area Manager, Greg Sampson, who came to his aid promptly.
"Once I had rung Greg, he was there within a couple of hours. He took care of calling the tanker for a special pick up and routinely went through the plant until he found the issue."
Starting at the vat and working his way through the plant, Greg finally traced the problem to a blocked foam buster at the top of the receiving can, which had accumulated over several milkings.
He followed the inspection with a high-strength alkali wash to eliminate any buildup. As the wash was going through, Greg noticed air bubbles coming up from the bottom of the receiving can, which shortly after flooded the plant. This led Greg to further inspect the non-return valve above the milk lift pump. He found it was not shutting off properly as it was contaminated with hair and grass debris. When the non-return valve does not shut off properly, the milk can go back and forth, commonly known as 'milk slapping', and subsequently can present as a Sensory Grade due to the churning of milk.
Greg kept Tom informed throughout the process and worked alongside the farm staff to clear the blocked foam buster and contaminated non-return valve.
Since then, Tom has consistently achieved grade-free results. He acknowledges that having FIL's support during a challenging situation relieved a significant burden.
"Having the support of FIL means that if I go away, I know that there's someone that can come and have a look if something comes up. It's good to have a familiar face that knows your shed. Any trouble I have he's the first person I go to."
In addition to grade tracebacks, Tom relies on Greg for dairy hygiene training when there are new staff members.
"I always get him out when I have new staff to go through training on how to wash the plant. That way they're learning from the expert."
Tom can now take a step back from the farm, confident that it is in capable hands with his skilled staff, and he can always count on his FIL Area Manager when required.
"The advice we receive from Greg is always extremely helpful, and he's a real asset to our operation," concludes Tom.