Tips to avoid Thermoduric grades
12 Feb 2021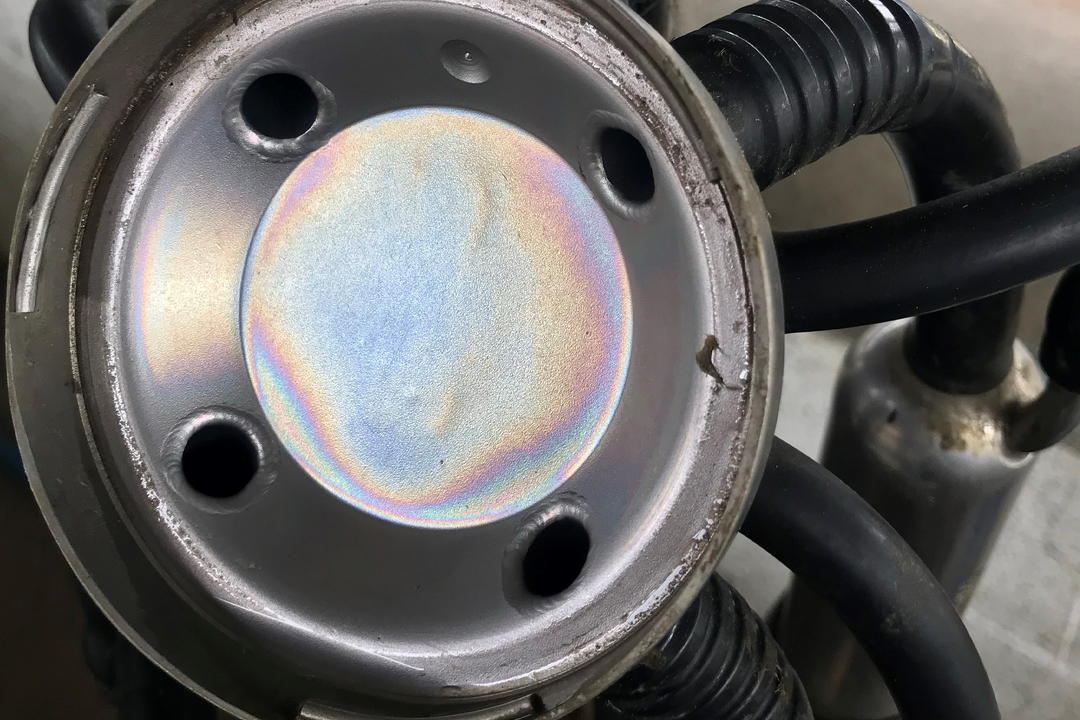 More prevalent in warmer months when temperatures are higher, Thermoduric grades are a common issue faced by countless dairy farmers. Understanding what causes Thermodurics and how to tackle them will increase your chances of grade-free milking.
What are Thermoduric grades?
Thermoduric (Thermo; meaning heat and duric; meaning to endure) bacteria are heat resistant and can survive pasteurisation, making them particularly dangerous. There are two types of Thermoduric bacteria: hygiene and environmental. While environmental Thermoduric contamination is usually from poor-quality silage and will be indicated on your milk dockets as spores, the hygiene type is found in your milking machine.
Thermoduric grades from hygiene are normally the result of fat and protein buildup, old milk soil and/or perished or damaged rubberware. Normally, Thermodurics would be out competed by other bacteria but in the milking system where we use hot water to kill off their competition, they thrive.
Causes of Thermoduric grades from hygiene
Thermoduric bacteria can grow on all milk contact surfaces, making buildup of fat and protein the usual culprit.
Fat and protein are organic soils that come from milk and are an ideal medium for bacteria to grow. Fat is easy to recognise by its greasy nature and protein by the bluish rainbow colour it gives to stainless steel. It is quite rare for Thermoduric issues to mean a soil buildup right throughout the entire plant, which would suggest a cleaning routine failure. Instead, the soil will be localised to a small area of heavy soiling, typically indicating a machine failure.
Machine failure refers to a broken, worn or malfunctioning component of the milking machine. There are plenty of possibilities: split or perished rubberware, loose milk line joints, air leaks or blocked jetters, to name a few. Most machine faults either allow soil to collect where it shouldn't or prevent effective contact and penetration of your washing solution. An obvious example is perished rubberware - milk soil fills up the cavities and the washing solution cannot get in to remove it.
Avoiding Thermoduric grades
There are a range of visual inspections you can do to reduce the likelihood of Thermoduric grades occurring. By doing these checks regularly, particularly during warmer months, you can catch issues quickly and increase your chances of grade-free milking.
When looking for a Thermoduric problem the important point to remember is that you are looking for an aged, localised buildup. Unlike Coliform bacteria, Thermoduric bacteria do not smell.
Jetter system: if the jetter valve is rubber, look for leaks or excessive wear and check that all unions are tight. Check rubber boots for splits, cracks in the plastic or any loose jetters onthe jetter line.
Milk line: This is the most common place for Thermoduric bacteria to grow. Open each end and use a torch to see if there's any dull buildup along the top of the milk line.
Milk inlet pipe: remove the stainless-steel milk inlet pipe into the primary cooler. Use a torch to see if there is any debris, grass, or hair. If there is, we suggest you get your service agent to take apart as plate coolers are not always easy to put back together.
Milk collection vat: if the milk silo is bottom entry, remove the taps and manually clean them. Also clean the inlet hole.
Start up the plant: plug in the jetters, fit a new filter sock and start recirculating cold water. Wander back past each jetter and check the flow rates - a slow jetter may suggest a blockage, you may hear an air leak, or spot one that needs adjusting.
Flushing pulsator: is it working at a minimum of 3 times and a maximum of 5 times per minute? Is the milk pump with the cold water recirculating (if it is on a controller) at full speed for at least 70% of the time? If not, the milk pump is not being fully utilised during the wash.
Clusters/bowls: these should be opened and allowed to dry to look for protein buildup. Poor water flow when being washed will cause issues, so as a hot wash is being put through the plant, it's suggested you visibly inspect each cluster.
Milk pump: if it is a diaphragm type, check there are no unions on the manifolds that are leaking or weeping, as milk can get into these areas and cause a problem.
Rubberware: check each cluster and have a look inside the claw. Run your finger around the inside of the liner lip to check for a deposit that may indicate a problem with the corresponding jetter. Inspect the rubber tube under any snap clamps as well as the tubes on flushing pulsators.
Tip: Once the cold water is drained from the plant, fill the tub with hot water. While it is filling check the temperature, it should be between 80ºc and 85ºc and you should have at least 10 litres per set of cups. Add to the hot water twice the normal amount of alkali that you would normally use.
Inspecting your bulk milk collection vat
The milk vat is much simpler than the milking plant to inspect. Remember, this is classified as a confined space and should never be entered - visual inspections must take place from the outside using a torch. When inspecting stainless steel, it is always better to inspect a dry surface, but we understand with night milk collections this is not possible. If grading, you may need to organise a day collection or get your FIL rep to help.
Check and clean the cleaning-in-place spray ball
With large milk silos, this is done by unscrewing the large 100mm nut on top and lifting out the spray ball. Because of the height, you may require a safety harness, or hire someone trained to work at height to do the job.
If the spray ball is the spinning type, check the nylon that it spins on - these wear over time and the spray ball will eventually fall into the milk (it does happen!).
Check the walls - if one area is dirty there may be a blockage in the spray ball.
If it is dirty under the door, this may indicate the door needs to be periodically removed so it cannot cause a shadow behind and below it. Also check the interior door surface as this area also can get missed when washing occurs. Don't forget to check the door seal itself.
Check the inlet wash valve is working correctly by looking through the door with a torch to see the wash solution squirting out of the inlet pipe.
Touch the non-return valve to check it is heating properly.
Check the outlet valves (or donut if the bulk milk tank is old). Ensure they are clean and that the seals do not need replacing.
If setup for recirculation, check the taps at the pump. If they leak the pump will suck air into the wash solution, causing cavitation that reduces the pressure at the spray ball, lessening the effectiveness of the cleaning solution.
Hand scrubbing the silo is not recommended as dangerous gasses can build up inside. Either recirculate a big wash or contact your FIL Area Manager - we have recirculating pumps that will do the job safely.
If you discover a worn or damaged component, replace this immediately. If you also found fat, protein or old milk soil buildup, you will need to remove it to avoid Thermoduric bacteria growing. It's bacteria that cause milk to be downgraded, but it's the soil that provides the bacteria food to multiply. To remove Thermoduric grades, you must remove their food source – the soil.
The only way to properly remove these different types of buildup is by putting acid and alkali detergents through your wash system. Hot water washing twice daily is important and it may be necessary to increase the frequency of your alkali washes. Plants with low turbulence should look at adding more Quantum Powder and C3, while also allowing enough solution contact time. It is recommended to recycle all washes. If you come across stubborn buildup, you might also need to remove the component and soak it in a heavy alkali solution.
Need a hand? Your FIL Area Manager has loads of tips and tools to help you avoid, and remedy, Thermoduric grades. If you need advice or someone to do the job for you, get in touch! Find your rep
Back...