Active Teat Conditioner
Active Teat Conditioner is an emollient enriched skin conditioner for adding to FIL teat sprays during early lactation and challenging periods.
Contains quality skincare ingredients including Aloe Vera, Allantoin, and Manuka honey
Increases overall teat condition
Leaves teats supple, less prone to drying and cracking, and better protected
For use in challenging periods
Great in cold, wet, windy weather conditions often experienced during early lactation
Biogro certified for organic dairies - not certified to USDA NOP & COR
Why the need for extra emollient?
Water and mud strip the protective natural oils from skin. The cold, wet, muddy conditions experienced during early lactation induce hardening and thickening of teat skin, causing drying and chapping.
The resulting cracks and teat sores are painful, making cows uncomfortable during milking which causes them to kick and stomp. Plus, if a cow is uncomfortable her milk let-down will likely be poor.
It's important to provide teats with extra support during early lactation or in high-risk periods by adding extra emollient to increase overall condition and aid protection.
Pack Sizes
20 Litre Container

100 Litre Drum

200 Litre Drum
Active Teat Conditioner

- $0.00
Safety Data Sheets, Labels and Documents
Your Enquiry List
You currently have no items in your enquiry list
What our Farmers Say About This Product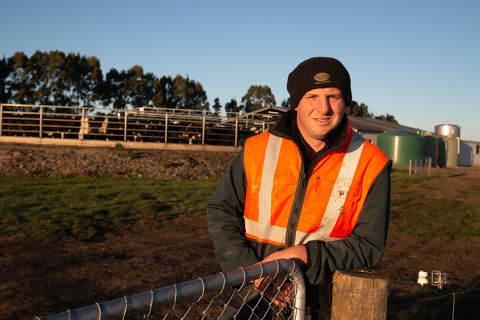 We switched to FIL on the recommendation of another Dairy Holdings Farm. FIL has been really good to deal with, in fact they go out of their way to make sure everything is working well. Plus, our whole team have had thorough training on teat care and shed hygiene.
Mark Hutchins - Canterbury
FIL's Teatshield Active was appealing because it contains Manuka honey which has great healing properties; I've used Manuka honey myself to heal sores and wounds. And, because we try to do all we can to achieve good results, we also use Active Teat Conditioner. The result has been healthy teats, whatever the weather conditions.
Jonny Russell - South Waikato
You might also be interested in